NETWORK BUILDING AND ENHANCEMENT VISIT OF MARIANA FILIPOVA, PH.D STUDENT AT THE UNIVERSITY OF LIBRARY STUDIES AND INFORMATION TECHNOLOGIES (SOFIA, BULGARIA), VISITNG PROF. MOHSEN RAZAVI AT SCHOOL OF ELECTRONIC AND ELECTRICAL ENGINEERING, UNIVERSITY OF LEEDS, AND DR. DANIEL OI AND DR. PAUL GRIFFIN AT THE UNIVERSITY OF STRATHCLYDE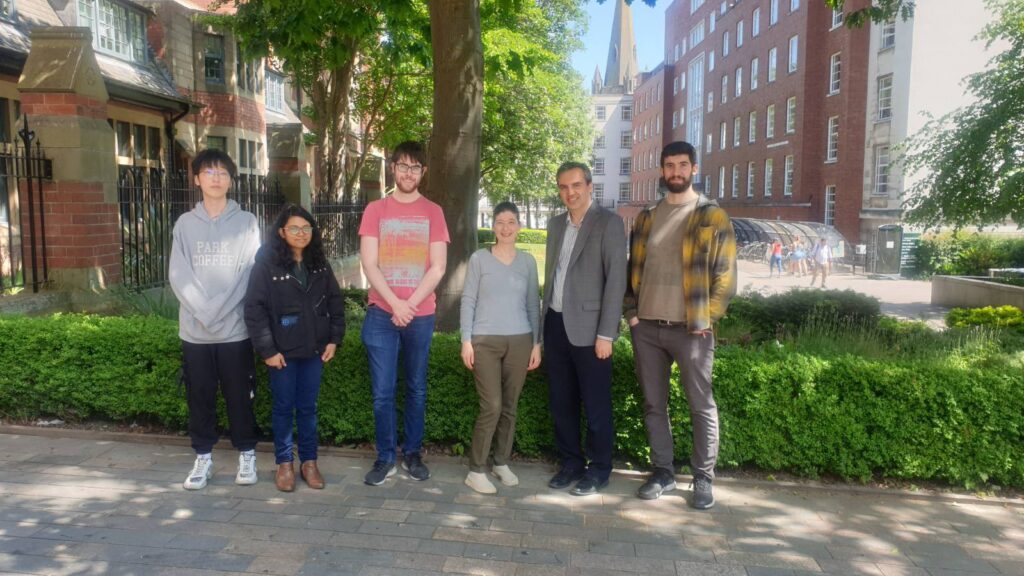 Our network encourages people to be active in learning, creating and sharing knowledge and experience in quantum technology. PhD student from ULSIT, Bulgaria, Mariana Filipova, took advantage of an INSQT Network Building and Enhancement Visit to visit Professor Mohsen Razavi in the School of Electronic and Electrical Engineering, University of Leeds. Following the visit aims, Mariana met different PhD students, participated in personal meetings, lectures and team discussions. "Getting to know everyone and learning about their motivation to become a quantum scientist is the greatest inspiration for me," Mariana shared. "To choose quantum science and technology career is not an easy path, but we know how important for our future it is. That's why the scientists' motivation is and where it originates from it is not meaningless." During the network building exchange, Dr. Razavi and Mariana discussed how to generate more outreach material to attract students to this exciting field.
Kenneth Campbell is one of Professor Razavi's students, who shares that the inspiration for studying quantum physics had arisen in his high school years. When he was at high school, an inspired teacher was talking about quantum physics and the "magic" of teleportation. The inspiration of Kenneth came from the "magic" in quantum science without any knowledge in the area or even any interest in physics before that. However, the emotion of his teacher was the reason the students learn that quantum science exists and that it is an attractive and mysterious science, not a difficult or even incomprehensible one.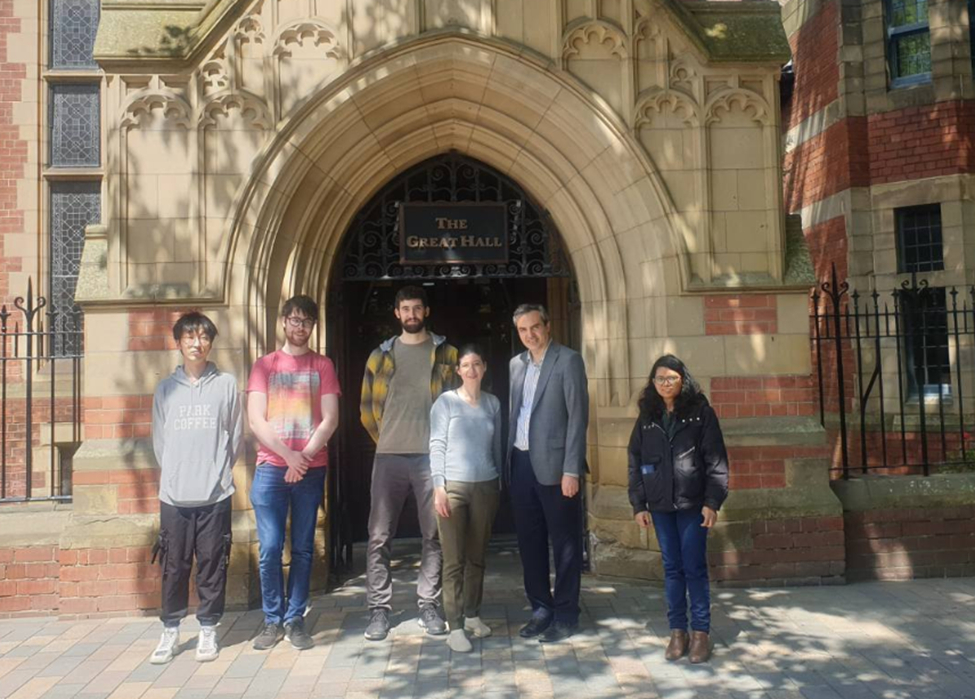 Javier Rey Dominguez is another Dr. Razavi's PhD student in the School of Electronic and Electrical Engineering at University of Leeds. His interest in quantum began while pursuing a Master's Degree in Communications. He was preparing for a professional career in telecommunications when a professor at the university started speaking about quantum communication. "I heard for the first time about quantum communication in his lectures and it changed my life! I hadn't suspected that this field existed and I probably would become a telecommunication professional."
"Quantum technologies will make a big change in the future and people should prepare for it. If they learn about the quantum field earlier, it could offer another possible choice for their future career and studies," Mariana concluded at the end of her visit. Encouraging young people in STEM should be accompanied by the knowledge that quantum science and technology exists. In addition, it will make people aware of the future technological changes that "are knocking at the door".