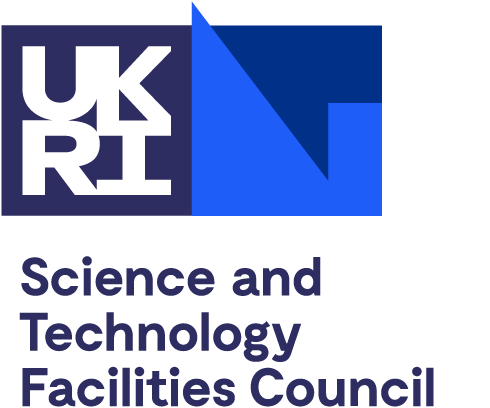 RAL Space, Science and Technology Facilities Council
Position: Quantum Sensors Research Engineer
RAL Space is looking for an experienced Cold Atom/Quantum Optics physicist to contribute, among other projects, to the development and commissioning of a Chip based Ultra Cold Atom system and to an Atom Interferometer and their optimization for space applications.
Salary: Band E £39,748 to £44,166 gross per annum dependent on experience (This role is eligible for up to £3,000 Responsibility and Retention Allowance gross per annum)
Hours: Full time (We understand the importance of work-life balance, and are happy to discuss the possibility of flexible working with applicants)
Contract Type: Open Ended.
Location: Science and Technology Facilities Council, Rutherford Appleton Laboratory Harwell, Oxfordshire
More info and apply at: https://www.careersportal.co.uk/UKRI-careers/jobs/quantum-sensors-research-engineer-3310

Vigo Quantum Communication Center (VQCC)
Positions: Group leader and postdoc positions in free-space and satellite-based quantum communication
The recently created Vigo Quantum Communication Center (VQCC) (https://vqcc.uvigo.es) at the University of Vigo (https://www.uvigo.es), Spain, seeks to appoint a group leader and various postdoctoral researchers on free-space and satellite-based quantum communication. The group leader appointment includes a start-up package of 2.5 Million Euros for scientific equipment and personnel up to September 2025. Depending on their performance during this period, University could offer permanent research and faculty positions.
The VQCC currently hosts three main research groups, on the theory of quantum communication (led by Marcos Curty), on fibre-based quantum communication technologies (led by Hugo Zbinden) and on quantum hacking and certification (led by Vadim Makarov).
Successful candidates are expected to: Hold a PhD in a discipline relevant to the research agenda pursued at the Center; demonstrate outstanding research achievements reflected by the publication record; present plans for research effort that will place the Center at the forefront of scientific developments at the world-wide scale; possess leadership skills required to direct a research group; exhibit openness to internal and external collaborations.
Interested researchers are requested to send a curriculum vitae, a description of research plans, and names and contact details of at least three senior researchers who may act as referees, to the Scientific Director of the VQCC, Professor Marcos Curty, at mcurty@com.uvigo.es. Applications will be considered until suitable candidates are appointed.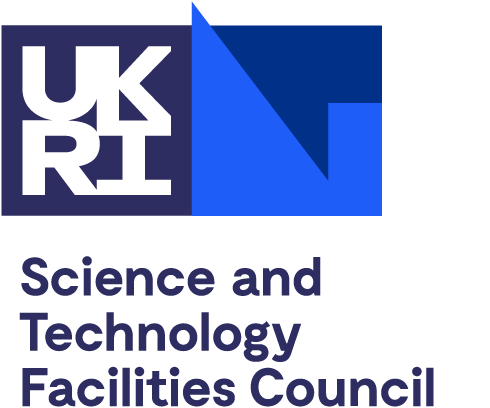 Science and Technology Facilities Council
Position: Senior Electronics Design Engineer (Quantum Applications)
We are looking for an engineer to join the department's Electronics Design Group to support our emerging Quantum technology development projects.
Working alongside a mixture of scientists and engineers, these projects include, amongst others, small-satellite demonstration missions for Quantum Key Distribution and the development of cold-atom gravitational and magnetic field sensors for space applications.
Having the ability to work effectively within a multi-disciplinary team, derive technical requirements and push forward the electronics development forms a key part of the role. It would suit an engineer who has a strong solutions-focus, is able draw upon a wide range of electronic design experience and has a willingness to learn and pick up new skills. Whilst our research and development work can be fast paced; quality, reliability and attention to detail form a key part of our industry.
Further information https://www.careersportal.co.uk/UKRI-careers/jobs/senior-electronics-design-engineer-quantum-applications-3172
Informal enquiries: mark.bason@stfc.ac.uk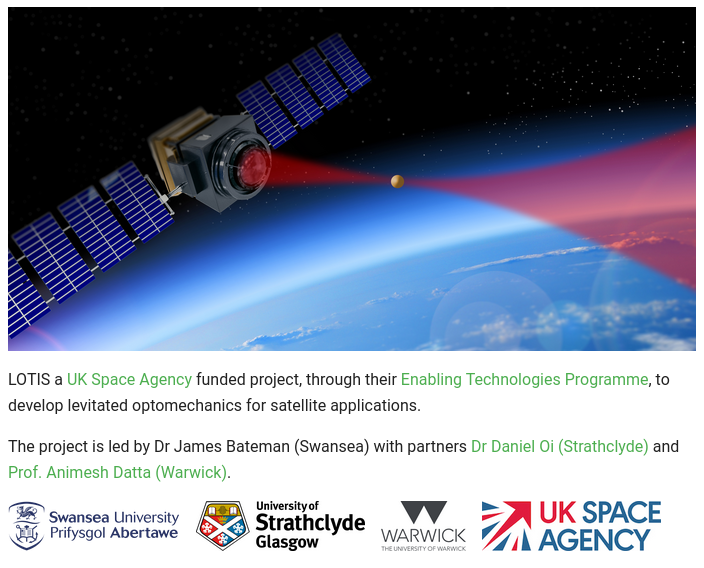 PDRA for UK Space Agency funded project LOTIS
Research position for UK Space Agency funded project LOTIS to develop technologies for future optomechanics experiments in space.
Applications are sought from enthusiastic physicists and engineers for a fixed-term PostDoc position at Swansea University to August 2024. Deadline 12th May.
Further information https://levitation.wales/lotis
Informal enquiries welcomed j.e.bateman@swansea.ac.uk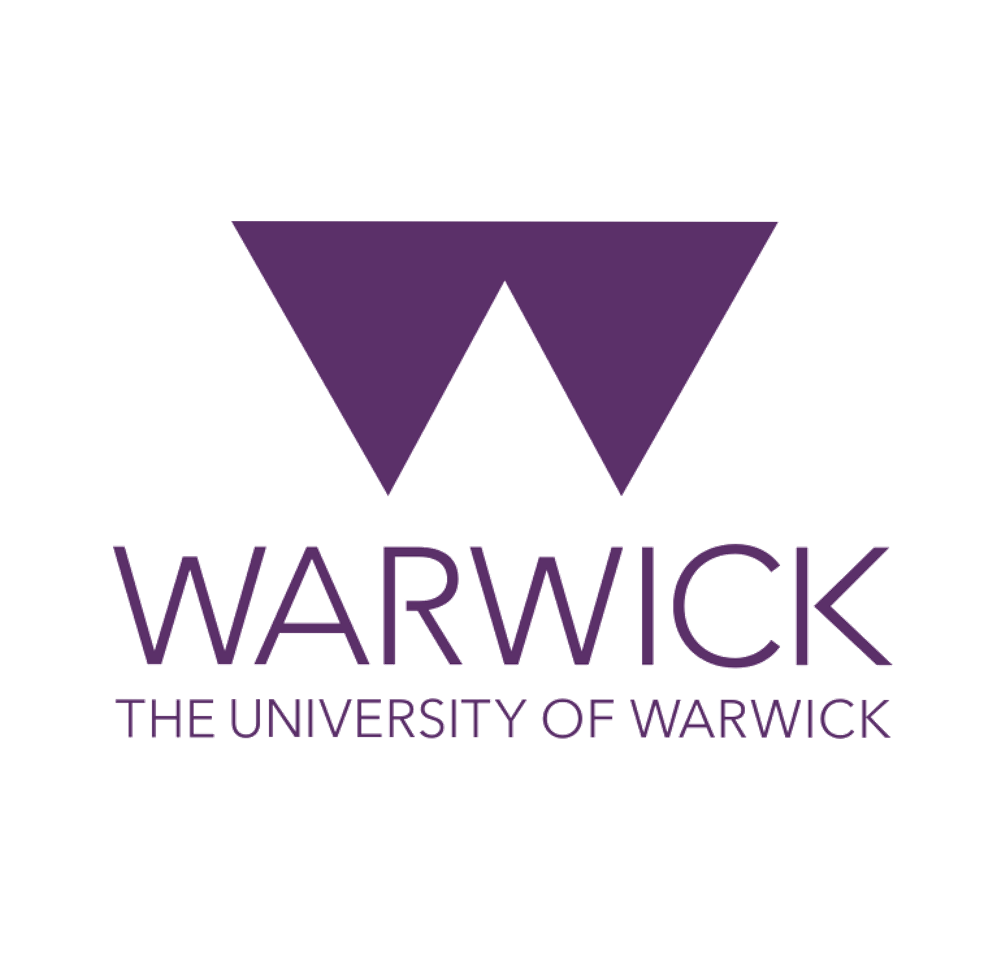 Professor Animesh Datta at the University of Warwick is looking to recruit a PhD student to work on quantum-enhanced sensors for the gravity-quantum interface. Full scholarship is available for strong candidates! The deadline is December 14, 2022 – please feel free to share with anyone you know who may be interested!